If you found this app useful, consider donating to fund further development.
Planned Features / What you will be funding
Open Source!
(Due June 2018) There has been lots of interest in open sourcing the project. An immediate goal is to remove dependencies on paid Unity Store assets and prepare the code base for open source licensing.
Add Collaboration
Add networking to allow collaborative VR experiences
Improve Performance
Improved performance when networks get large
Offline rendering of huge networks of transactions and addresses, to allow nice renderings to be made
Add Target Platforms
(Done) Support for iOS (plus Google Cardboard option)
Adding Web-based demo (Unity WebGL)
Adding Web-based full-featured build (need to workaround CORS restrictions on blockchain.info)
Support for other VR viewers (Vive, Oculus)
Add Sources of Data
Support for Ethereum ERC20 Tokens
Support for Hyperledger sources
Support for other bitcoin sources (not just blockchain.info)
Add Interoperability with other Graph Tools
Desktop versions, add ability to export displayed networks to file for import into e.g. Gephi
Donate Bitcoin
1B2JA763qTec74bc2AwcwLagR7EfVCve78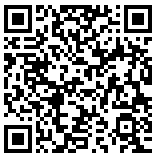 Donate Ether
0x043f19855cc8b31941f72d4728a4d32c0476a70d