Visualise flows of Bitcoins as they flow from address to transaction to address to transaction… and so on and on. By clicking on transactions (the blue/green spheres) or addresses (the red cubes) more and more of the network can be displayed, and you can trace the movement of funds backwards and forwards in time.
The screenshot below is shown without labels, but you can add an overlay to see transaction and address numbers, transaction amounts, dates, and so on.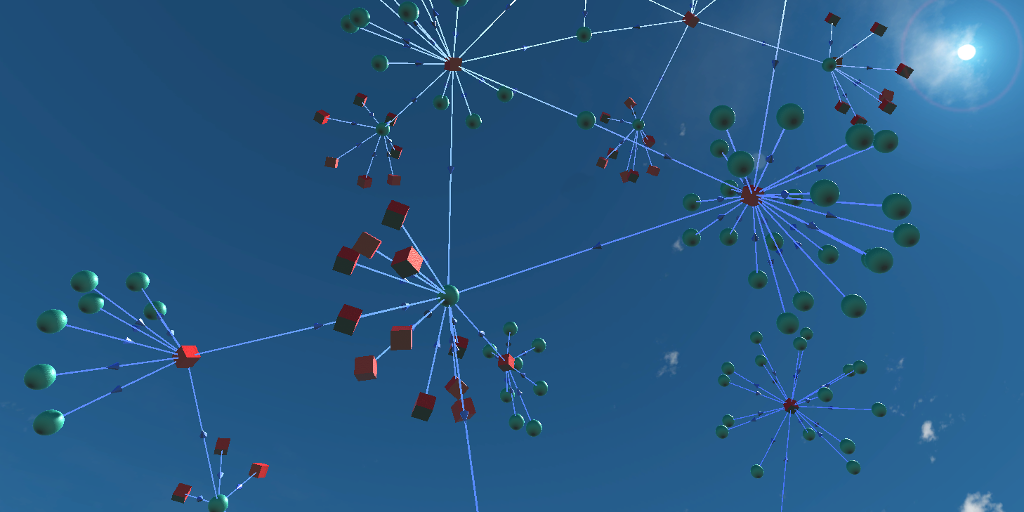 The screenshot below shows how complex the scene can get. This shows the flow around the famous Bitcoin pizza transaction: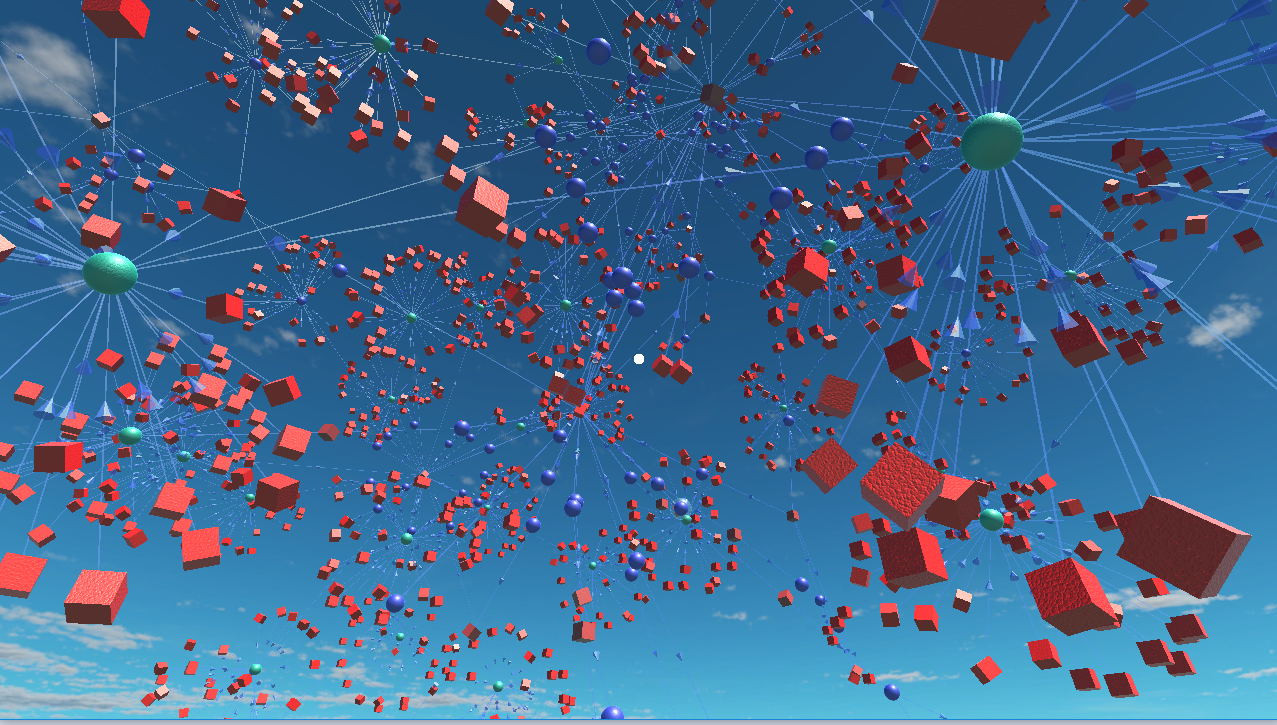 Visit the download page to get the latest version, then take a look at how to use the app.