The system architecture is modular and allows additional data sources, physics engines and visualisations to be easily added and changed. The architecture is shown below with the green ticks showing functionality that is available today.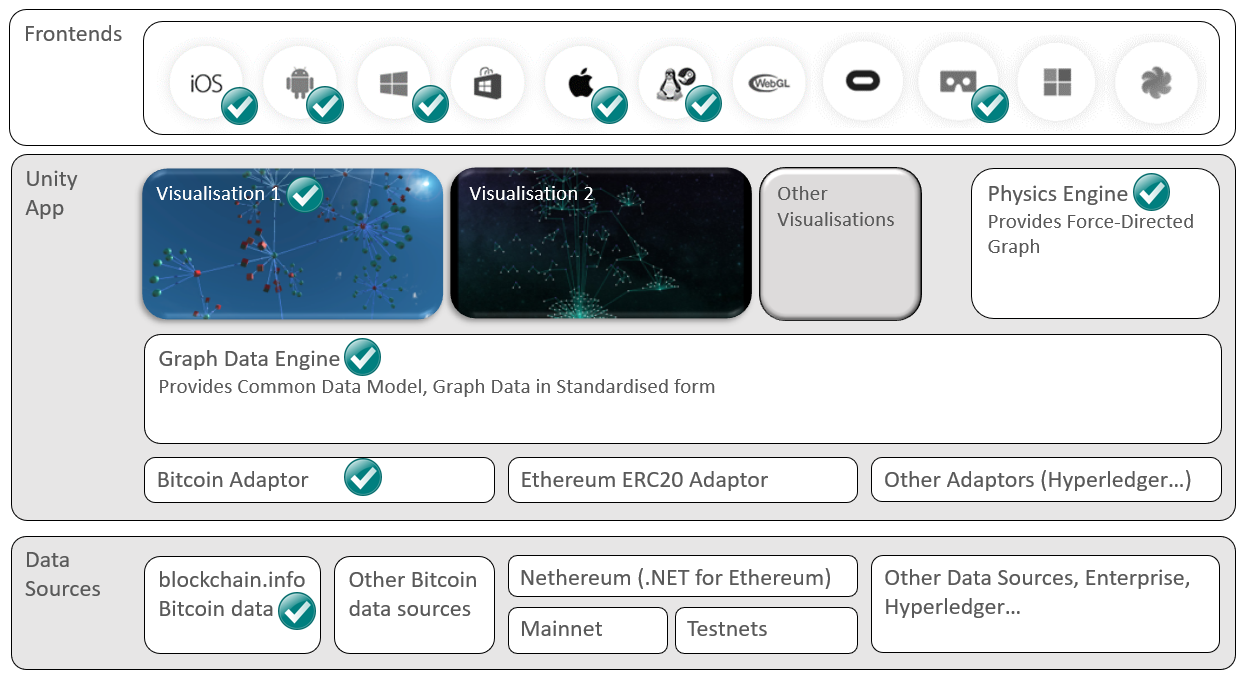 The current version supports iOS, Android, Linux, MacOS and Windows along with the Bitcoin blockchain. Ethereum support is coming soon. VR is possible with Google Cardboard, iOS and Android.
A remarkable technical achievement… greatly clarifies how the Bitcoin network operates Blockchain3d Beta Tester — During development 2017
Visualise flows of Bitcoins with gorgeous real-time 3D rendering of the network.
A truly immersive experience… it has changed the way I think about Bitcoin VR Beta Tester — During development 2017
Experience the Bitcoin Blockchain in Virtual Reality using Android and Google Cardboard.
Love it! It is so cool being able to see my address, and the flows of coins in from other addresses, and then the flows of coins into those addresses… this has helped me understand what fungibility really means Blockchain3d Beta Tester — During development 2017
Analyse individual transactions or addresses.
Future Features Planned
See complete list of planned features.
Visit the download page to get the latest version, then take a look at how to use the app.